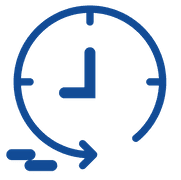 Production in one day
Crown is the only company with the unique Belt Press technology, allowing us to provide UHMW with unrivaled quality and performance — within one day.
The very best material
With silicone-impregnated options, Crown's DuraSurf™ is the slickest UHMW with the smoothest finish you can find. We also have many ways to make our material adhesive-backed for easy installation.
Customized to fit your needs
Crown's Belt Press technology allows for custom thicknesses between .030"-.25" on panels sized to your needs, reducing wasted scrap.